Two representatives from Peruvian company Agro Vision, Alfonso Altet (Head of Business Development) and Patricio Fernández (Blueberry Production Manager) have visited Planasa's R&D facilities in Huelva (Spain) to see our first blueberry programme.
They were amazed by "the flavour, crunchiness and the extended shelf-life as well as the amount of fruit these varieties can concentrate". They also recognized that "Peru needs varieties that not only can be grown under their weather conditions but also have the shelf life required to travel worldwide". Alfonso Altet also highlighted that "Peru really has potential for blueberry production".
After seeing the blueberries with they could also see a new blackberry variety and a couple of raspberry varietiesthat we will be released by 2020.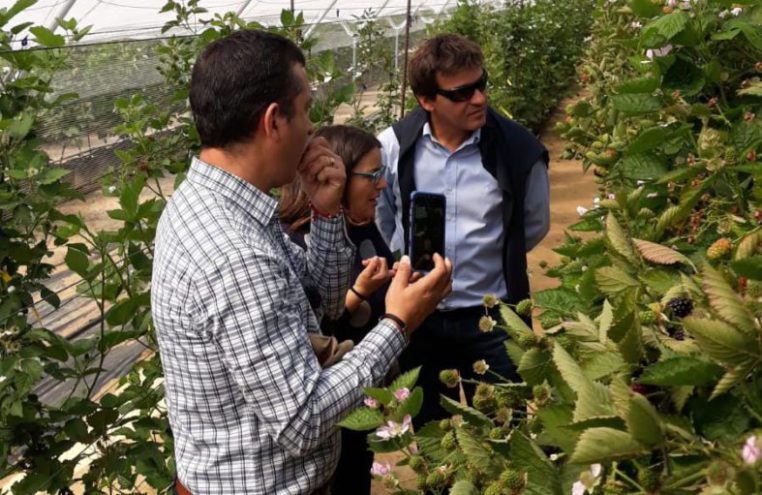 Agro Vision Corp. ("Agro Vision") is a Peruvian fruit and vegetable grower, packer, and shipper that markets their products from Peru to United States, Europe, and Asia focusing on their off-growing seasons but also with supply year-round potential.