Planasa's new variety Red Samantha® (Plared 13120) is a short-day selection, rustic (with a low sensibility to fungi diseases like powdery mildew), and highly productive. It yields a high percentage of first category and premium quality fruit. It stands out because of its flavor, its homogeneous shape during the whole productive cycle and its bright red color.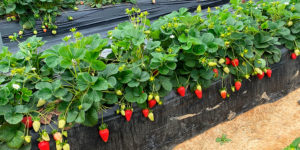 These properties are confirmed by the Andalusian Institute for Research and Training in Agriculture, Fishery, Food and Ecological Production (IFAPA), where different types of cultivation systems were tested: in chemically disinfected soil, without soil and in non-disinfected soil.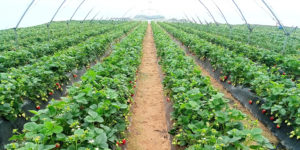 Disinfected soil: Until April 18th (unfinished campaign) Red Samantha® has accumulated 65.000 kg/ha and we are still waiting for its typical end of the season. Its average 10,5º brix stands out as the highest of the entire trial, and a 7% of 2nd grade fruit is one of the lowest percentages #PlanasaPremium.
Out of soil: Red Samantha® has been the most productive variety with 50.504 kg/ha and 463 g/plant up to April 18. #PlanasaYield
Not disinfected soil: Red Samantha® is one of the most productive together with another Planasa variety, REDSAYRA®, which is also the most rustic, with a 0% mortality.
We would like to thank IFAPA for giving us the possibility to test the performance of our varieties in an objective manner with such a professional and technical team.
We are proud of seeing our varieties show their main traits in external field trials as well.